Off Trade National Account Executive
A crucial role in supporting the growth of our retail channel, wearing many hats and getting exposure to all elements of the off-trade.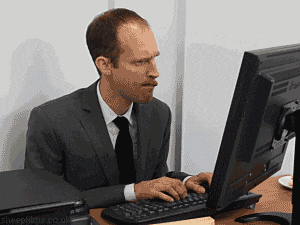 THE ROLE & RESPONSIBILITIES 
Reports to: Off Trade NAM

Key internal relationships: Off Trade NAM, Supply Operations, Demand Operations, Brand Manager
Key external relationships: Retail teams - Buyers, Ranging Analysts, Online, Supply Managers, Demand Planners
Key responsibilities:
1. Accelerate the Off Trade channel - you'll work closely together with the Off Trade NAM to drive continued growth in Off Trade, growing rate of sale with our existing partners and playing a crucial role to land additional distribution, SKU listings & new business opportunities.
2. Translate data into actionable insight - you will be responsible for building tools to ensure we can get to the information we need, identifying opportunities by making sure we're on the pulse with the latest performance metrics, category trends and market context. You will overlay data with retailer context, and will be working with retailer EPOS platforms & Nielsen category data.
3. Customer execution - you will be a key link between retailers & JUBEL, building relationships with key stakeholders to ensure we can identify gaps and drive improvements to deliver best in class store execution. This includes collaborating closely on forecast, supply, demand as well as getting into store weekly and being close to the detail.
4. Account management - you will collaborate with the Off Trade NAM in the day-to-day management of accounts, including retailer management systems, KPI reporting, promotional planning and performance tracking. You will have exposure to the whole Off Trade P&L, ownership of your own customers and personal responsibility for driving their growth.
5. Grocery online - you will be responsible for delivering & evolving the Grocery .com strategy, managing online activity with our retailer partners, optimising product content and ultimately growing our Off Trade online rate of sale.
6. Retail relationships - you will engage wider retailer buying teams, collaborating with supply colleagues, ranging analysts, merchandising and marketing colleagues to drive mutually beneficial opportunities which will influence total Off Trade performance.


This is not an exhaustive list of duties and is subject to review in agreement with the postholder.

PERSON SPECIFICATION 
Qualification: degree, preferably in relevant area such as business, marketing or management
Behaviour: someone who shares and displays the JUBEL culture:
I. Values Driven: our five values aren't just words on a wall. They are the attitudes, behaviours and skills we value in our team to influence who gets hired, promoted, or let go. We embrace diverse personalities and working styles, but every team member lives and breathes our five values:
1. Thirsty: outstanding delivery through an insatiable drive, work ethic, and external competitiveness - want it
2. Action Oriented: working at race pace with a positive and open mind towards everything, doing beats talking
3. Sustainable: operating in a way so that our planet, relationships, sales and energy levels are all built to last
4. Off-Piste: safe = risky. Bold and brave approach with smart risks and no fear of failure

5. Curious: strong and broad appetite to learn - ask questions, be humble, embrace feedback

II. High Performance: We believe the best perk we can offer people is a team of great people to work with who are equally motivated, passionate and driven.

III. Freedom & Responsibility: People who take real responsibility are rare - self-starting, motivated, disciplined, proactive, not letting anything slip through the net, and working as hard on their own as they do in front of others. We hire for real responsibility so we can have true autonomy. You are treated like an adult and trusted, so you won't be asked where you are or what you're doing.
Knowledge & Experience
Preferably experience in FMCG/Grocery sector, with a strong interest necessary
Ability to use Google Sheets & MS Excel proficiently
Excellent relationship builder internally and externally
Ability to present data visually to deliver a compelling message
Skills
Data proficiency
Excellent communication skills
Highly organised and detail oriented
Enthusiasm & ambition
Relationship building
Analytical
Problem-solver

OTHER DETAILS

Start date: as soon as possible
Location: Office-based in Kennington, London

Salary banding: £30,000-£33,000 (based on experience)

Share options: every member of the team is issued share options each year they are with the business

Annual gift: £100 gift budget for each year you are with the business (e.g. year 3 = £300 to spend however you wish)
Hours: full-time, flexibility will be essential as occasionally you will be required to work some evenings and weekends
Holiday policy: unlimited holiday policy

Wellbeing: private healthcare, dental care and stress relief counselling service, plus monthly personal wellbeing budget
Team engagement: annual ski trip in March with everything apart from spending money covered by the company

JUBEL is an equal opportunity employer. We are committed to a work environment that supports, inspires, and respects all individuals and in which personnel processes are merit-based and applied without discrimination on the basis of race, colour, religion, sex, sexual orientation, marital status, age, disability, national or ethnic origin, or other protected characteristic.
Off Trade National Account Executive
A crucial role in supporting the growth of our retail channel, wearing many hats and getting exposure to all elements of the off-trade.
Loading application form